I went to Iowa City yesterday and there is still water where there is normally none.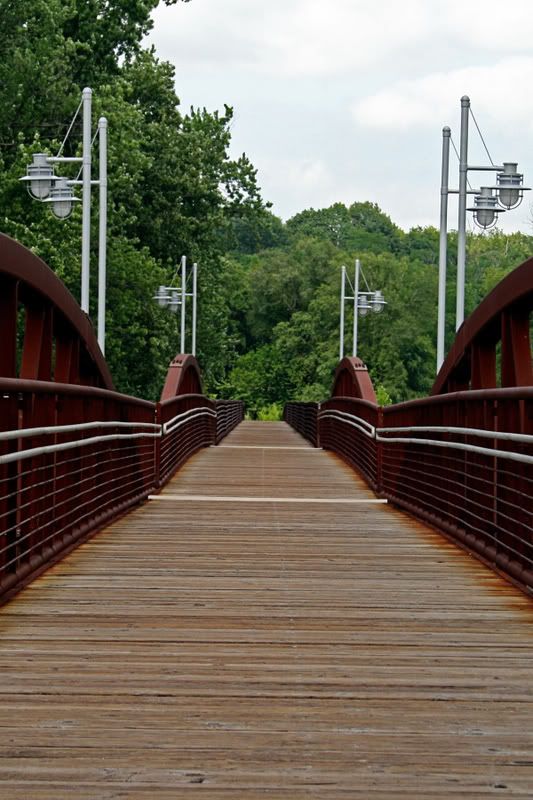 This is the Iowa Power Dam Pedestrian Bridge over the Iowa River connecting Coralville and Iowa City. It was closed on June 11 due to the flooding and finally reopened on July 7.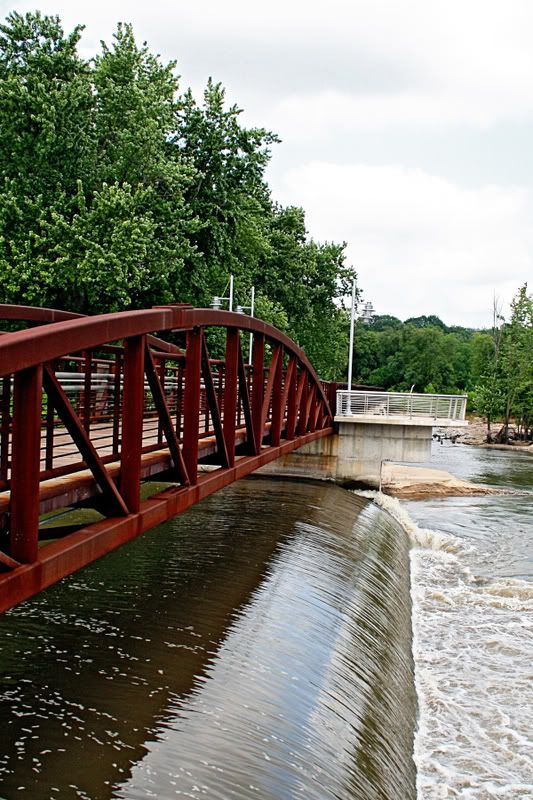 There is river where there was no river before.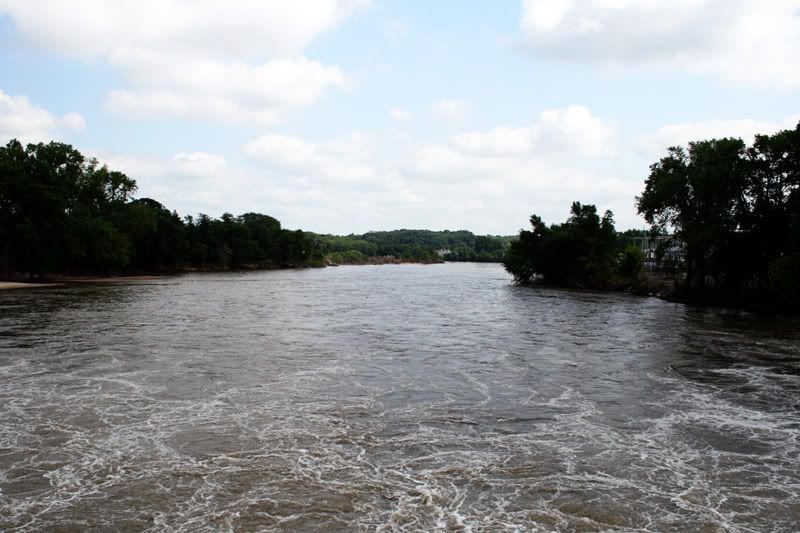 The waters still churn.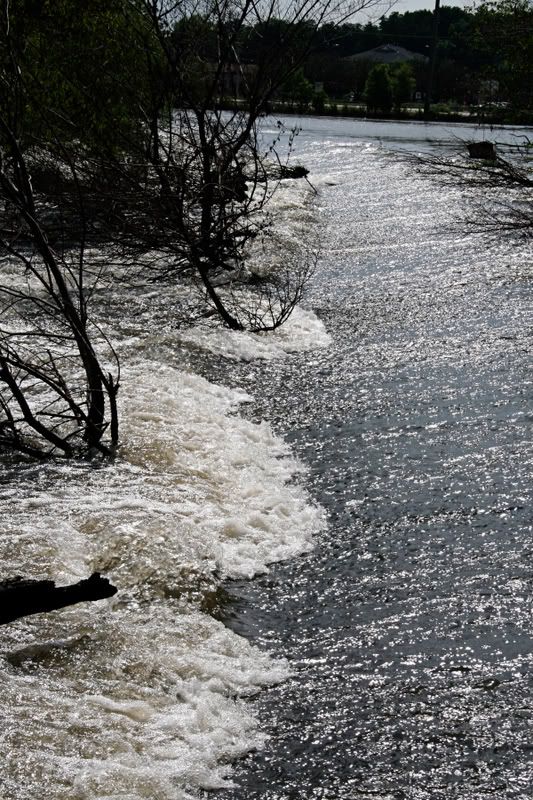 There is spillway where there was no spillway before. (Note the trees.)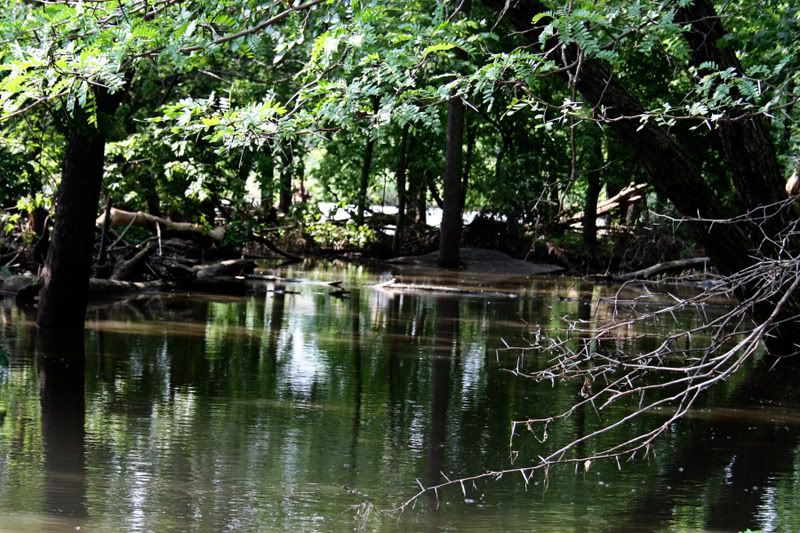 And there is still lots and lots of backwater where none was standing before.